Buzzards Bay Dive Center is a full service PADI retail center and an authorized SCUBAPRO dealer providing professional sales, service, instruction, air fills, equipment rentals, and both local and warm water charters.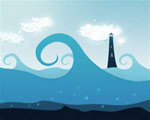 Local Tides & Currents
Local Weather Conditions

shop local - visit our store for your favorite scuba diver....


IMPORTANT NEWS ABOUT STORE HOURS FOR THE NEXT WEEK!!
The store will have limted hours for the week of Dec 8th-11th
We will be CLOSED Mon-Thurs 12/8-11
OPEN regular hours Fri-Sun.
We are away on our Dive / Wedding / Honeymoon trip to
Pirates Point Resort in Little Cayman!!
Sorry for any inconvenience!!

SEE OUR NEWS PAGE - for a FREE COMPUTER !!!!!!!!!!!!!!!

Plan ahead, if you are going away this Winter, make sure your gear has been up to date with it's service!! You don't want to get to your dive destination and be disappointed..... (service is roughly a 2 week turn around time, however, you can pay extra for expedite service, when available!)

Haven't dove in a while? Feeling a little like a "fish out of water"
Call to schedule a "Refresher class" with an Instructor only $50
(when we have pool time scheduled)

** NEXT CLASS DATE **
Call for info !!
508-291-7282
or email: steve@buzzardsbaydivecenter.com


WINTER STORE HOURS
Monday & Friday: 4:00pm - 7:00pm
Tuesday & Thurdays: 4:00pm - 7:00pm
Saturday: 9:00am - 5:00pm
Sunday: 12:00 noon - 5:00pm
Starting December 28th we will be closed Sundays for the Winter!!