Buzzards Bay Dive Center offers Instruction, Continuing Education, and both local and warm water charters.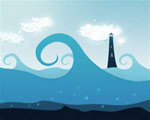 Local Tides & Currents
Local Weather Conditions


Scuba Steve News - regarding the closing of
the retail store:
9/24/17
Well it has been a daunting and emotional task closing the retail shop. It has been a great 13 years serving you, the dive community. Whether filling your tanks, servicing your equipment, meeting your training needs, or counseling you on the right equipment to buy, it has been an honor and a pleasure to serve you. There were many friendships built there. The fill station was the coveted job there.. It was where we got to "shoot the breeze" and get to know you all. Actually the fill station is like a hair salon, we probably know more about some of our customers then we should..! LOL! Well, we are NOT going away! We will continue to be a "Dive Resource" offering the same quality instruction and training that we always have, the local events you have come to know, the amazing dive adventures, both local and exotic that we have been known for, equipment counseling, and information center on the underwater world!! Follow us on the web and social media..
~ Scuba Steve ~
*************************
I want to announce that we are done with the closing of the retail store. So we will no longer be offering sales, providing service or air fills. After 13 years this has proven to be a daunting endeavor. At this time I want to extend a heartfelt thank you, our clients, for all the support over the years. We have worked hard to treat all of our clients with respect and warmth whether with training issues, local diving, equipment counseling, repair service, air fills, or exotic dive travel adventures. I know I speak for our entire staff, current and through the years when I say it has been a pleasure serving you. As we forge forward with our reorganization without the retail shop we will continue to offer the thorough comprehensive training, fun local diving and amazing exotic dive travel adventure we have been offering right along. Without the retail store we will be able to focus on the "AMAZING" part of dive travel and dive adventure. One of the things already in the works is a Megladon Shark Tooth hunt in April 2017 to Venice, Florida. Watch for details on that one to come out any day!
Watch us on the web and follow us on social media for details on that, our fall local events and our search for the "bucket list trips"!
Remember, "Let us be the center of your underwater universe"
Regards;
Stephen Carey (AKA: Scuba Steve)

Scubapro and Diver's Market
We would like to announce that our friends at Diver's Market, located on Court Street in Plymouth, will be picking up the Scubapro dealership! We are very excited for this relationship. They are a sturdy professional dive center, led by Wayne Gomer that has been providing quality sales, service and training since 1985. They are a full on dive center, no skis, roller blades, or ice cream!! Just diving!!!! They have a professional full service center and have already been getting up to speed so they will be providing authorized Scubapro service. We have been working with Wayne since he decided to join the Scubapro family and will continue to aid in any way we can to make sure that you, our Scubapro customers will have a smooth transition. We will be using them for our support as we move to concentrate on dive adventure and training. Please stop in to say hi and introduce yourself and let Wayne and his staff know you are from Buzzards Bay Dive Center. He and his staff are waiting to meet and serve you.
Scuba Steve


Haven't dove in a while? Feeling a little like a "fish out of water"
Call to schedule a "Refresher class" with an Instructor only $50
(when we have pool time scheduled)

** NEXT CLASS DATE **
TBA
CALL 508-743-5310
or email: steve@buzzardsbaydivecenter.com


Copyright 2003 Buzzards Bay Dive Center. All rights reserved.
For questions or comments, please contact us.
Site designed by GarandDesigns.