Buzzards Bay Dive Center offers Instruction, Continuing Education, and both local and warm water charters.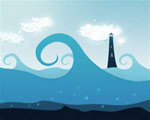 Local Tides & Currents
Local Weather Conditions


We hope everyone has had a fabulous holiday!!
We would like to wish everyone a fabulously wet and adventurous 2018!
We are planning some adventures for 2018!
We are working on an ICE Diving Adventure in New Hampshire, and already have a "North Carolina Wreck & Shark" adventure set!
We have our feet in the water on a few other things! Maybe we'll be snorkelling with Whale Sharks, Drift Diving Cozumel, Wreck Diving Bermuda, Exploring the Reefs of Fiji, Diving with Dolphins in Honduras, or just Diving or snorkeling with Great Whites in Guadeloupe.. Stay tuned for details... watch our Facebook page and emails...!


Haven't dove in a while? Feeling a little like a "fish out of water"
Call to schedule a "Refresher class" with an Instructor only $50
(when we have pool time scheduled)

** NEXT CLASS DATE **
PRIVATE CLASSES AVAILABLE BASED UPON AVAILABILITY
CALL 508-743-5310
or email: steve@buzzardsbaydivecenter.com


Copyright 2003 Buzzards Bay Dive Center. All rights reserved.
For questions or comments, please contact us.
Site designed by GarandDesigns.