Buzzards Bay Dive Center offers Iinstruction, Continuing Education, and both local and warm water charters.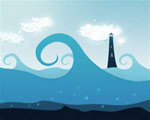 Local Tides & Currents
Local Weather Conditions


ANNOUNCEMENT
Buzzards Bay Dive Center is announcing the closing of our retail store this summer. Specific details of the store closing will follow soon. We are going through a reorganization and transformation. Through this transformation we will evolve focusing on dive adventure and training.
Through the transition period we will be focused on closing the store but we will have announcements through the website and social media about our upcoming adventures and training opportunities.
LAST DAY OPEN - FRIDAY, JULY 15th
4:00p - 7:00p
Regards;
Stephen Carey (AKA: Scuba Steve)



Haven't dove in a while? Feeling a little like a "fish out of water"
Call to schedule a "Refresher class" with an Instructor only $50
(when we have pool time scheduled)

** NEXT CLASS DATE **
TBA
or email: steve@buzzardsbaydivecenter.com


Copyright 2003 Buzzards Bay Dive Center. All rights reserved.
For questions or comments, please contact us.
Site designed by GarandDesigns.