Buzzards Bay Dive Center is a full service PADI retail center and an authorized SCUBAPRO dealer providing professional sales, service, instruction, air fills, equipment rentals, and both local and warm water charters.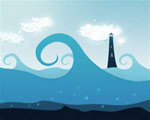 Local Tides & Currents
Local Weather Conditions


~ SPRING IS HERE....Time to get that gear out of the closet and in for your
YEARLY service... Don't wait until theres a problem, do it NOW!!!! ~

Haven't dove in a while? Feeling a little like a "fish out of water"
Call to schedule a "Refresher class" with an Instructor only $50
(when we have pool time scheduled)

** NEXT CLASS DATE **
OPEN WATER - May 7th - Tuesday 6:00pm
May 23rd - Thursday 6:00pm
RESCUE - May 30th - Thursday 6:00p

SPRING STORE HOURS
Monday, Tuesday, Thursday, Friday - 4:00pm - 7:00pm

Saturday-Sunday - 9:00am - 5:00pm
Closed: ~ WEDNESDAY ~

** Holidays - Closed **
2-R East Boulevard P.O. Box 766
Onset, MA 02558
(508) 291-SCUBA (7282)
Fax: (508) 291-8015

Copyright 2003 Buzzards Bay Dive Center. All rights reserved.
For questions or comments, please contact us.
Site designed by GarandDesigns.